Oak Creek Farms
Great Taste. Less Price. More Sales!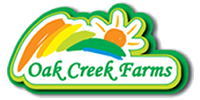 Consumers remain wary about the economy and are looking for ways to stretch their food dollar. In fact, over 70% of all shoppers say they have changed their shopping behavior as a result of the economy. Many consumers are making ends meet by either cutting back or trading down to lower price alternatives.
Oak Creek Farms offers great tasting, value priced products that are focused on regaining lost sales. It all adds up to Incremental Sales and Profits for You.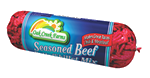 Oak Creek Farms Seasoned Beef Patty/Skillet Mix
is designed to be used as a value priced replacement for ground beef. It comes in two convenient net weight sized chubs and can be sold fresh or frozen. Oak Creek Farms Skillet Mix is very versatile and can be used just like ground beef in the most popular ground beef recipes like Chili, Tacos, Meatloaf and Pasta Sauce.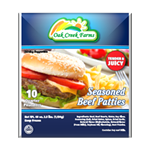 Oak Creek Farms Seasoned Beef Patties
are Tender, Juicy and Delicious! Packed in a convenient, releasable 2.5 lb bag, Oak Creek Beef Patties are the perfect solution to increasing frozen beef patty category sales.
Contact your
CLW Sales Representative
to learn more about how Oak Creek products can help build category sales and profits.